The Charlotte Tilbury Hollywood Flawless Filter product is one of my most used beauty products! When it first launched, there were a lot of questions about what is it and how to use it: is it a foundation, a primer, or a highlighter? I use this product as a highlighter, almost daily, but it also makes a nice all over primer for glowing skin. Let's dive into the details and swatches of shades 1-7.
PRODUCT INFO
SHOP CHARLOTTE TILBURY FLAWLESS FILTER

HIT PLAY
REVIEW
To be honest, I didn't really know what to expect when I first purchased the Charlotte Tilbury Flawless Filter. As mentioned, there was initially a lot of confusion on social media as to the purpose of the product. Was it a foundation, a primer, or a highlighter?
The Flawless Filter is meant to be used either as an all over face primer or as a natural looking highlighter. My personal preference is to use this as a highlighter, but it does make a nice primer for glowing skin.
It has surprised me how much I use this product! I anticipated using it only occasionally as a highlighter, but it's become my almost daily, go-to product.
By the way, for those considering which size to purchase, I have been using my mini for almost a year now and it's still going strong. I use it only as a highlighter, if you use it as an all-over primer, I'd consider buying the full size.
It looks so natural on, but does give a ton of glow to to skin. It looks super natural and never accentuates fine lines. I absolutely love the look of the Flawless Filter on my skin, it's a mature skin gem.
PACKAGING
I purchased the mini size version to test and it comes in a round glass container with a wand applicator. The larger size also comes with this style applicator in a taller bottle.
TEXTURE + WEAR
The texture of the Flawless Filter is a very smooth liquid. It's pigmented, but blends easily. I find that it wears all day without any issues.
I prefer to use this as a highlighter on the high points of my cheekbones. I generally apply it before foundation for the most natural highlight, but it also looks nice tapped over my foundation.
SWATCHES
I purchased shade 3 to try and next time will probably try shade 2. This is why I love that Charlotte Tilbury makes mini sizes, it's a great way to test out shades before committing to the full-size bottle.
Each shade that I've swatched is listed below by skin tone category, then undertones. The info on the shades I have not swatched are available here on Sephora's site.
shade 1 | fair skin tone, neutral beige undertones
shade 2 | light, peachy beige
shade 3 | light to medium, warm peach
shade 4 | medium, olive
shade 5 | tan, golden peach
shade 6 | tan, warm amber
shade 7 | deep, rich bronze
PIN NOW | READ LATER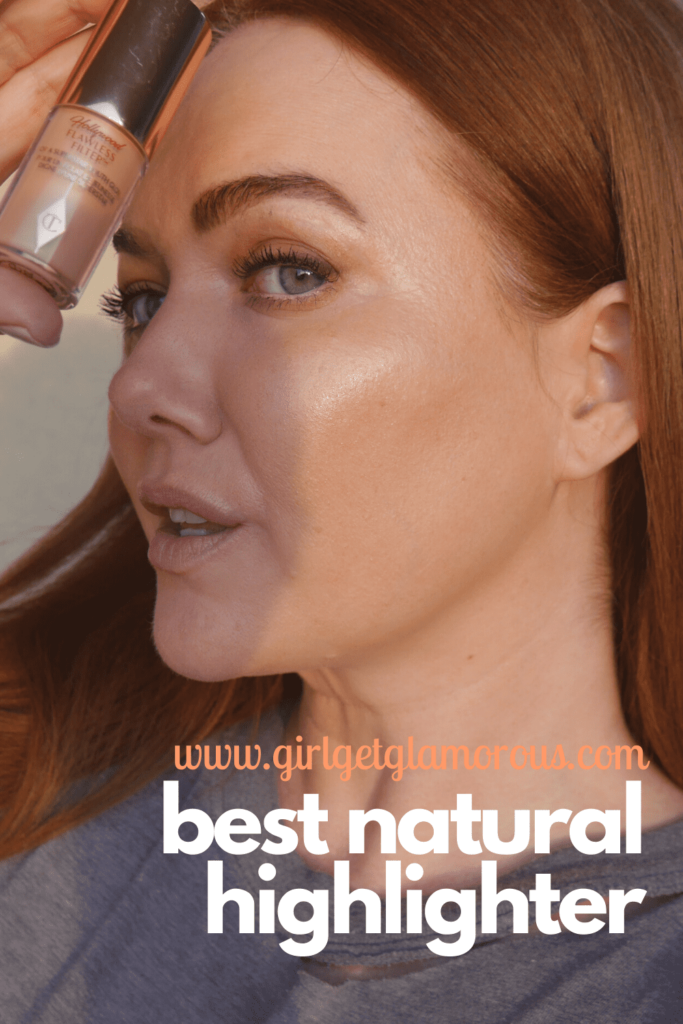 SHOP THE POST

READ MORE
SOCIAL LINKS
Thank you for reading and being a part of the blog! – Molly