Today's video is a try-on and review of the new Rare Beauty line! I did a 5 day wear test of the new foundation and concealer on mature skin, as well as tested their lip mousse and liquid blush.
I was really surprised by the formulas, packaging, and pigment. Here are my full thoughts on the line, swatches, and wear tests.
H I T P L A Y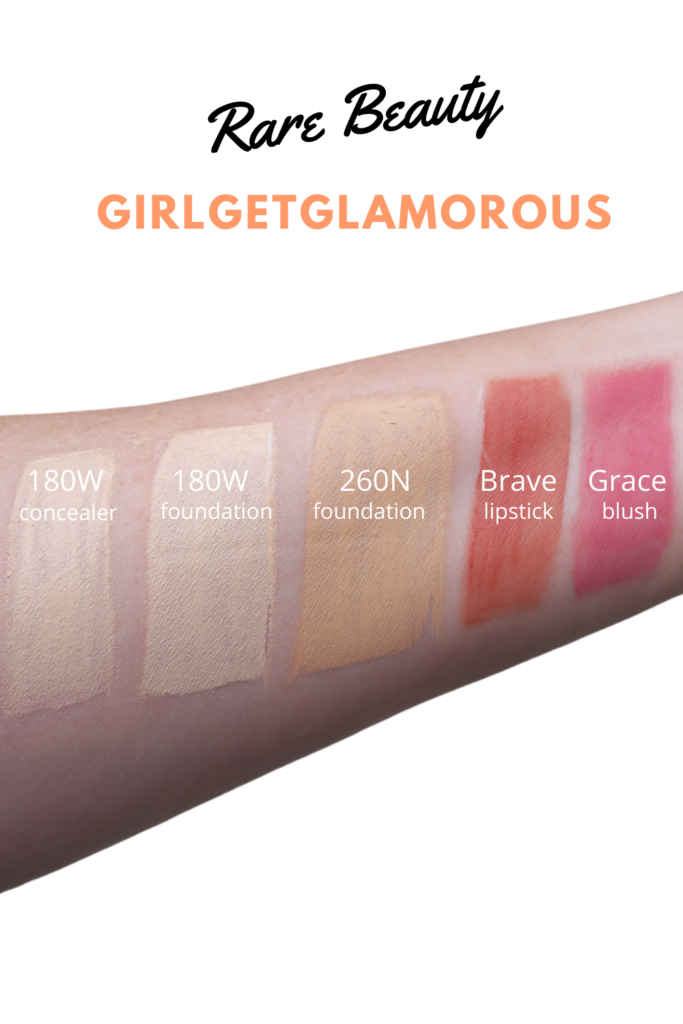 P R O D U C T L I N K S
1 girlgetglamorousHAIR lashes "Double Tapped" | 2 Rare Beauty Liquid Touch Weightless Foundation (shades 180W + 260N) | 3 Liquid Touch Brightening Concealer (shade 180W) | 4 Lip Souffle Matte Cream Lipstick (shade Brave) | 5 Soft Pinch Liquid Blush (shade Grace) | 6 Gucci Bronzer (shade 03 shown, shade 01 suits me best) | 7 beauty blender pro | 8 setting spray | 9 nail polish "Mia"

R E A D M O R E
S O C I A L L I N K S
YouTube | Facebook | Instagram @girlgetglamorous | Instagram @girlgetglamorousHAIR | Pinterest
Thank you for reading. As always, I hope this post was helpful!
xo –