Hi and welcome to the blog! I did a full review of Armani Luminous Silk foundation before in this blog post, but wanted to share some more swatches with you.
I decided to invest in a few more shades for my makeup artist kit. I love how the foundation looks on almost every skin type, so I knew it was time to splurge and add some of these to my pro kit for clients.
For this order, I picked up another bottle of shade 4.25 (my personal shade) and shades 4.5, 5, and 5.5. The Luminous Silk foundation comes in a frosted glass container which makes the shades look very similar in the bottle, but you can see how much these shades vary in the cheek swatches below.
They also sent travel sizes of the Maestro Skin Glow Foundation in 5 and the Fluid Sheer in 14 with my order, so I thought I'd include those swatches as well.
I prefer the Luminous Silk over the Maestro foundation. The Maestro is a serum foundation, whereas the Luminous Silk is a traditional liquid. The Fluid Sheer I've been wearing on my neck and chest as a body tint. So far, I'm loving it. Gives a nice natural looking glow.
RELATED POST | Honest Review of Armani Luminous Silk Foundation
Product Info

SWATCHES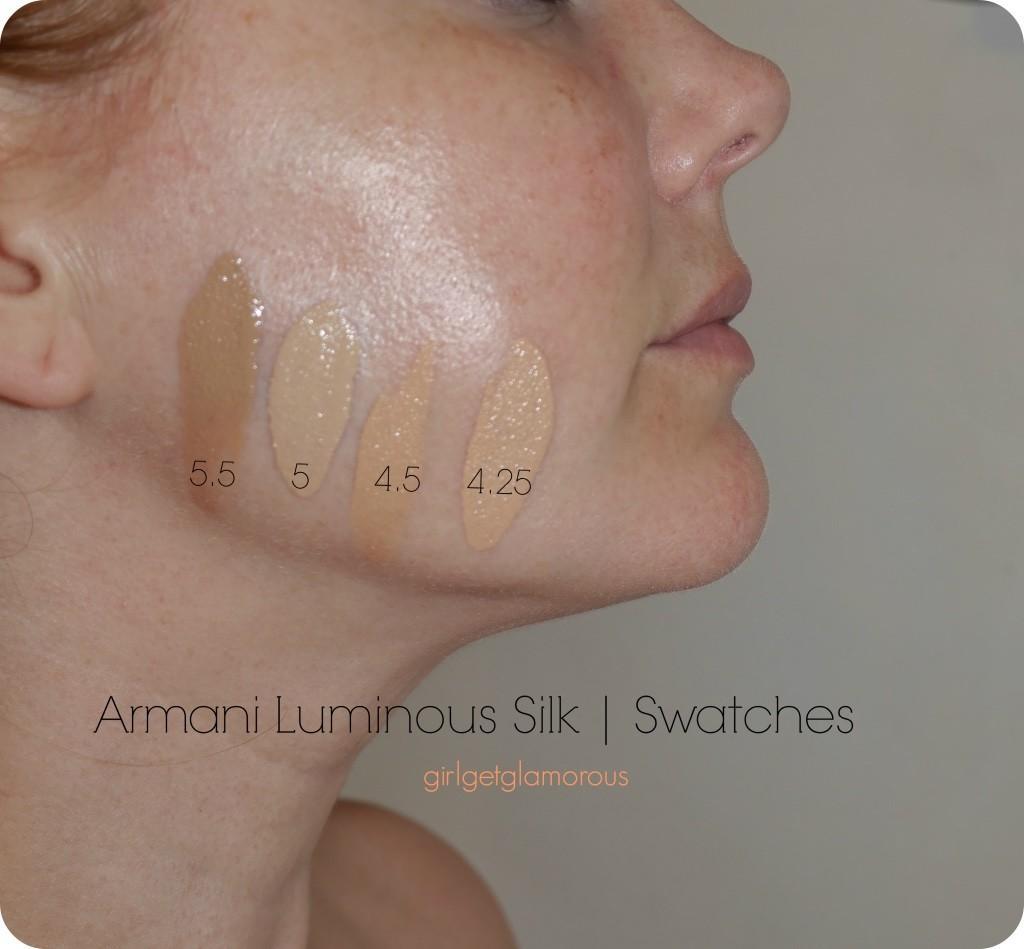 SHOP THE POST
Sephora . Saks 5th Ave . Neiman Marcus . Nordstrom

This post contains my affiliate links and I really appreciate when you use them. It costs you nothing extra to shop using them, your prices stay the same. They helps support the blog and make future posts possible. Thank you!
READ MORE
SOCIAL LINKS
Thank you for reading and being a part of the blog!